Thumper Donnelly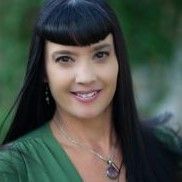 Angelic Medium & Life Transformation Coach
Medium, clairvoyant psychic, energy healing, past lives.
Thumper Donnelly, Angelic Transformational Life Coach, Medium/Clairvoyant, Stuntwoman, and founder of Thumper Donnelly, LLC.
Thumper is a gifted and compassionate Psychic Medium. She will answer your questions regarding career, health, relationships, family, and offer guidance on navigating your own abilities. Thumper will help you find your true calling and direction in life. She has read for countless people all over the world, and brought comfort and joy connecting those from this world to the next.
Thumper is truly gifted in helping her creatives 'be in the now. By embracing her own experience she shares her transformational story of survival from the depths of darkness with others to uplift, spread hope, and motivate others who want to stop panicking and be connected.
Learn the art of 'letting go of resentment' and rediscover lost trust in humanity.
She will empower you, encouraging you to move forward with confidence and courage on your life journey.
For more information on Thumper visit www.ThumperDonnelly.com